The Week in General—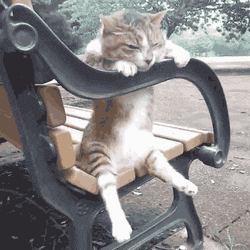 Yep, that about sums it up!!  😀
The Week in Books—
Last Train From Perdition by Robert McCammon — 4 out of 5 stars!
Supernatural creatures terrorizing the Wild West of the 1800's?  Sign me up please!  We have our somewhat good guy vampire, Trevor Lawson,  an adventurer for hire who longs to become human again, and a slew of not so nice bloodsuckers wrecking havoc wherever they go.  Last Train is the 2nd in a short series, one that makes me hope that the late McCammon left some notes somewhere to continue on with the story.
Tortures of the Damned by Hunter Shea — 3 out of 5 stars
Hunter Shea is known for his "creature feature" horror novels so I was expecting a lot from this apocalyptic thriller.  Yes, there were rats, bats, cats, dogs, horses, and even hawks and seagulls that kept the horror coming (note to Mr. Shea:  I would have enjoyed more of the flesh-eating raccoons and skunks, nobody ever thinks of skunks!!).  But what took this book down a full star was the ending, the last 10 or so pages that just made me wonder why the hell I had bothered with the first 430+.  Not cool.
Something Wicked This Way Comes by Ray Bradbury — 3 out of 5 stars
This was a reread for me, and while I was hoping to like it more I still found it to be the same as I remembered:  some genius mixed with some over-written prose.  One of the few times I will admit that I prefer the movie over the book.
---
Short and sweet this week.  I'll be keeping my fingers crossed that the rain doesn't wash out our plans to visit the Pumpkin Patch and the Rutelidge Corn Maze in the coming days!  Until next time, Happy Reading!