Hard to believe, but a year ago today I started my journey into the blogosphere…….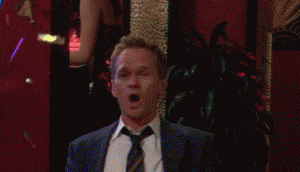 It's been a year of trial and error, and one of finding my reviewing voice.  I'm looking forward to expanding my reviews and trying out some new ideas in the future!
The Week in Books—-
The Nightmare Girl by Jonathan Janz — 4.5 out of 5 stars!
Another strong showing from Janz, this time centering on a fire-loving cult who may or may not dabble in vampirism.  Truly creepy, and will definitely have you thinking twice before jumping into other people's business.
Greenhorns:  50 Dispatches From the New Farmers' Movement, edited by Zoe Ida Bradbury — 4 out of 5 stars!
Essays written by farmers highlighting the ups and downs of small-scale farming throughout the United States.  Some were entertaining, others were thought-provoking.  Very interesting and approachable.
Neverhome by Laird Hunt — 2 out of 5 stars
This one sounded like a win:  a woman disguises herself as a man in order to fight during the Civil War.  Sadly, the cover blurb offered more excitement than the actual story.  The narrator, main character "Ash," was unemotional and flat.  The story really never showcased the Civil War, nor did it ever explain why Ash felt compelled to leave her husband and join the army.  And don't get me started on the contrived ending!!  There was enough story to keep me entertained on a rainy afternoon, the only reason I upped the rating to two stars.
---
A huge thank you for joining me over the past twelve months, and I look forward to talking books for another year…or two…or ten!!  😀
Until next time, Happy Reading!