I have to say, this year was an amazing book year for me.  Not only did I pass my Goodreads reading goal (as of today, December 30th,  I have read 224   books!!), but I only had one 1-star read and more 4- and 5-star reads than ever!!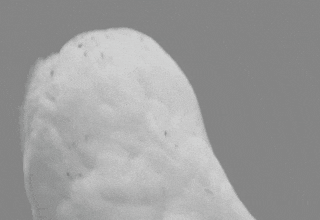 Since there were so many great books this year, I decided to simply share my favorite reads of 2019.  No fancy graphics or pictures, just a list of the books that made a lasting impression and all of which I would highly recommend.  So, in no particular order, here we go!
–Daisy Jones and the Six by Taylor Jenkins Reid
–Mapping the Interior by Stephen Graham Jones
–NOS4A2 by Joe Hill
–We Live Inside Your Eyes by Kealan Patrick Burke
–The Line That Held Us by David Joy
–Grind Your Bones to Dust by Nicholas Day
–Dracul by Dacre Stoker
–Scythe by Neal Shusterman
–The Snow Child by Eowyn Ivey
–On Earth We're Briefly Gorgeous by Ocean Vuong
–The Nameless Dark by T. E. Grau
–The Ritual by Adam Nevill
–The Passage by Justin Cronin
–Stirring the Sheets by Chad Lutzke
–One Flew Over the Cuckoo's Nest by Ken Kesey
–I'll Be Gone in the Dark:  One Woman's Obsessive Search for the Golden State Killer by Michelle McNamara  (nonfiction)
–Death's Acre by William M. Bass (nonfiction)
–In Search of Hope:  The Global Diaries of Mariane Pearl by Mariane Pearl   (nonfiction)
–Short Nights of the Shadow Catcher by Timothy Egan (nonfiction)
This was also a year of discovering some authors who taught me the meaning of fangirling!  😀  I've been obsessively reading everything I can get my grubby little hands on by these awesome and talented authors, and I look forward to all of their future work!  In no particular order:
David Joy
Chad Lutzke
Kealan Patrick Burke
Stephen Graham Jones
—————————————————
So that pretty sums up all the good stuff for 2019.  Now on to all the great books and authors yet to be discovered in 2020!
Happy Reading!