It's December!!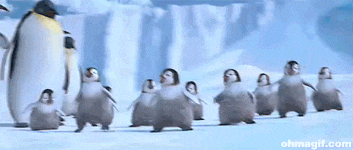 Along with all the holiday cheer, this month also rings in another birthday for me…..no, I won't share how old I'll be turning, so no need to ask!  😀
I've been working on some new blog ideas for 2020, including monthly themes and more in-depth reviews.  I am also narrowing down my "finalists" for this year's edition of The Good, The Bad, and The Bizarre, which I will unveil after Christmas.
Even with the Thanksgiving holiday last week, I was still able to sneak in some reading time…….
The Week in Books
Lost in Hardyland by Shannon Heuston — 3.5/4 out of 5 stars
Although I found this listed under adult fiction, it read more like a middle grade or early YA so I based my rating on that.  The narrator, a super-smart 12/13 year old, loses her mother and goes to live with the father she never knew.  Of course, dad is the total opposite of the solid, intellectual deceased mom so there is a giant learning curve with the characters.  Overall I liked it, but by the end the characters were starting to get on my nerves.
Near Death in the Mountains:  True Stories of Disaster and Survival  edited by Cecil Kuhne — 3 out of 5 stars
All the stories are excerpts from longer works, and because of that there are times when the narrative starts in the middle of a scene and the reader is left wondering how things got to this point.  I recommend skipping this one and reading the original versions, especially Touching the Void by Joe Simpson and Miracle in the Andes: 72 Days on the Mountain and My Long Trek Home by Nando Parrado.
I Am Half-Sick of Shadows by Alan Bradley — 3 out of 5 stars
Precocious Flavia de Luce is back, this time for a Christmas-themed murder mystery.  Not a bad, quick little read, but really, how does Flavia get away with so much crime scene tampering?!?
The Country of Ice Cream Star by Sandra Newman — 2.5 out of 5 stars
Because I am stubborn and I hate giving up on books, I finally made it to the end after nearly four months.  Am I glad I did?  No.  While I give Newman credit for creating a new dialect for this post-apocalyptic story, I felt this dragged down my reading experience.  Instead of getting caught up in the action, I felt bogged down by the translation.  And the ending was one of the most unsatisfying ones I've read in a long time.  Don't feel bad if you skip this one, I kind of wish I had.
---
Enjoy your week, and Happy Reading!!