It a couple of days early but I wanted to wish you all a very Merry Christmas!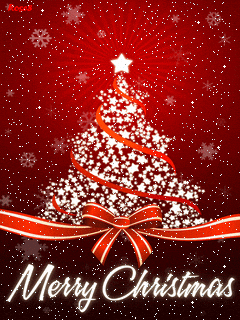 Do you have any books you're wishing for this holiday?  Santa delivered mine a little early this year, and I can't wait to share them with you!
The Week in Books
Out Behind the Barn by Chad Lutzke and John Boden — 5 out of 5 stars!
| | |
| --- | --- |
| | My review from Goodreads:   I've read a few of Chad Lutzke's works, but this was my first foray into the mind of John Boden….and I absolutely loved it!! I will not give any spoilers, but I will say this: I tend to stay away from collaborations simply because of past reading experiences where it was obvious who wrote what. Not in this case. The story is seamless, and the characters embedded themselves into my reading soul. Plus, any book that brings a couple of tears to my cynical, seen-it-all eyes gets the full 5 star treatment. I can't wait to read more from both authors. |
Hark!  The Herald Angels Scream by Various Authors — 4 out of 5 stars!
How about a little bit of horror for the holidays?  This collection offers 18 twisted holiday tales from horror greats like Joe Lansdale, Jeff Strand, Josh Malerman, Kelley Armstrong, and several more.  Some were creepy, some were surprisingly sad (the post-apocalyptic Santa hurt my heart a little)…..and I'm pretty sure I'm going to hell for laughing while reading Strand's Good Deeds, but I just couldn't help it!  Great variety and an overall strong collection.
The Sheltering Sky by Paul Bowles — 4 out of 5 stars!
A relatively modern classic, and one that I think will continue to stand the test of time.  There are some elements of adventure, but the main focus is character development, and what a cast of characters!  For the most part I really liked this, but I'm still not sure how I feel about part three, which puts the focus on Kit (maybe since I didn't care for her is the reason I didn't care for this part of the novel).  If you're looking for a classic that is accessible, offers beautiful descriptions, some good vs. evil, and a bit of adventure, give this one a try.
—————————————————————
Enjoy the week, and Happy Reading!