That's right, it's almost time to break out the champagne and get into party mode!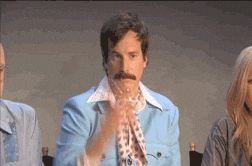 At least, in theory it is!  Our household keeps it pretty low-key for the new year.  Hey, I'm happy if I manage to stay awake until midnight, haha!  And while I don't really make any hardcore resolutions that I know I will break by noon on January 1st, I do find myself reorganizing and reassessing….dusting off the cobwebs if you will.
I've been trying to finish up my current reads so I can start with a clean slate on the 1st.  I'm not sure I'll finish the last two books I'm reading, but I'm going to give it my best shot!
The Week in Books
Where the Dead Go to Die by Aaron Dries and Mark Allan Gunnells — 4.5 out of 5 stars!
Zombie story that makes you think.  This novel takes a different look at a zombie outbreak—what would happen if we were able to put those infected into secure hospices, where they would be treated as humans until the disease won out?  And then what to do with the newly "dead"?  At turns creepy and heartbreaking, this is by far one of my favorite zombie books.
Highway Speed:  Stories by Stephen Roger Powers — 4 out  of 5 stars!
I received this ebook through a Goodreads giveaway, and I have to say I really don't know how to describe it!!  Powers takes the reader on a roadtrip through his mind, with stops featuring heartache, heartbreak, and floating lips (yes, you read that correctly!).  There is a surreal, almost mythical, quality to some of the stories, and the powerful writing helps navigate the reader through all of the twists and turns.  As with most story collections, I found favorites (One More Time For Donny Deadborne, Bad Manners Are Better Than No Manners at All, and Snake Wine are definitely my top three) as well as a couple that just didn't work for me, but overall this anthology is entertaining and, for me, a great introduction to Stephen Roger Powers.
Car Heroin Train by Virginia Austin — 3 out of 5 stars
The story is pretty simple (the title pretty much gives everything away!) and overall not bad.  I just couldn't connect with any of the characters, and the sudden ending didn't work for me.
The Missing Italian Girl by Barbara Corrado Pope — 2.5/3 out of 5 stars
I went into this one not knowing it was the third in a series, something I should have checked into as I think I would have benefited from reading the first two….or maybe not.  The attention to the details of the time period and the city (Paris in the 1890″s) was quite good and definitely helped, but the plot just didn't seem to come together for me.  If I come across the first book I will give it a try, but I think this was just a case of "It's not you, it's me."
---
I want to wish all of you a very Happy, Healthy New Year!  And, as always, Happy Reading!