Winter is here……..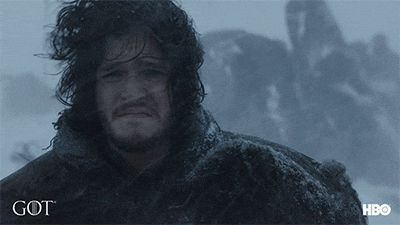 We got our first real snowfall last night, and it looks like tonight will bring a bunch more.  It's always beautiful for the first hour or so (longer if I don't have to drive anywhere!).  I'm guessing my son will get a snow day from school tomorrow;  if so, we're planning on drinking lots of hot cocoa, watching movies, and curling up with a good book of course!
I had a mixed bag of books I finished this past week, which seems to be the norm for me.  Hey, variety is the spice of life, correct?!?!?!   😀
The Week in Books
In the Scrape by James Newman and Mark Steensland — 5 out of 5 stars!
My Goodreads review:
I know I cannot adequately review this story, so I will say this:
While reading this 97 page novella, I was overcome with feelings of anger, sadness, compassion, shock, surprise, and horror. As I finished the last couple of pages, I had goosebumps. When two authors can write a seamless story and invoke these emotions in such a short space, I say "Thank You" and "Go Read This Book Now"
Oversight by Michael Bailey — 4 out of 5 stars!
These three short stories are definitely strange.  The main theme is how we use our sight (or lack thereof), whether it's our physical sight or our inner one.  A bit odd but highly readable; great for a quick afternoon read.
The Spirit of the Dragon by William Andrews — 3 out of 5 stars
My Goodreads review:
It looks like I'm in the minority with this one, but that's okay, I have no problem with being honest in my reviews, good, bad, or indifferent.
The Spirit of the Dragon fell under the indifferent category for me. I really wanted to enjoy it more than I did. The synopsis made this sound like some gut-wrenching tale of love and survival, with a potential murder mystery thrown in early on. The majority of the book is narrated by Suk-bo, an elderly Korean woman who survived World War II and the Korean War. She is telling an international rights lawyer named Anna her life story while sitting in a police interrogation room after she is found next to a dead man. Sounds pretty good to me. But after a while, Suk-bo's narration just came across as emotionally flat. When I should have been caring for the protagonist, crying with her, cheering her on, I felt like the simplistic narrative itself: I will turn the page. I will read some more. I will hope things get better. I will be disappointed at the end.
I do give major props to William Andrews for his research and recreating the historical areas and events. I just didn't care for the almost drone-like narration from the main character that I should have been cheering for.
Thank you to Lake Union Publishing for sending me this kindle copy for review.
The Turn of the Screw by Henry James — ???
This classic has some good, creepy moments and some long-winded passages that seem to go nowhere.  I'm going to reread this one before giving it a star review (it's not a good idea to read it when extremely tired!).
————————————————————-
A bit short and sweet this week.  I better get outside and shovel some snow!  Until next time, Happy Reading!