Tell me I'm behind the times (something I already know), and tell me I'm not tech savvy (another thing I will readily admit to)……..but did you know there is over 400 pages of free kindle books on a certain website that we all know and use on a regular basis?!?!?!?!?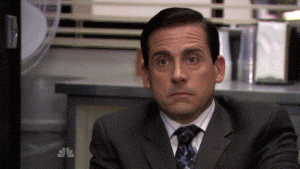 And yes, I tapped into that!  Let's just say, I was having a bad day, and this was the best alternative to actual retail therapy…plus finding The Monster Of Selkirk #1–The Duality of Nature by C. E. Clayton for free made the headache I got from scrolling all worthwhile!
The Week in Books
The Weight of This World by David Joy — 5 out of 5 stars!!!
Just in case you missed my earlier posts, I am a HUGE fan of David Joy's "Appalachian Noir" stories.  These books are gritty, dark, depressing, yet addictive in their own way (much like my other favorite crime noir author, James Lee Burke).  Do yourself a favor and pick one of his books, any one, and it will change how you think of noir fiction and crime fiction in general.
Animal Farm by George Orwell — 5 out of 5 stars!
It was the second time around reading this classic, and I definitely found it more entertaining as an adult than I did as a teen having to read it for English class.  I do find it sad that the story can still be equated to modern-day issues, too bad we haven't learned our lessons yet!!!
The Time of My Life by Patrick Swayze — 4 out of 5 stars!
Writing up a review for here and for Mr PinkInk, so stay tuned!
The Invocation by Carl Alves — 4 out of 5 stars!
Review coming soon!  And a huge thank you to the author for sending me a copy for review!
Nairobi Noir edited by Peter Kimani —  3.75, rounding up.
My review from LibraryThing:   Another great showing from my favorite series. There were many strong descriptions that transported me to Nairobi; I could almost smell the dirty streets and hear the city noises. And as with all anthologies, some stories resonated with me more than others (A Song From a Forgotten Place by Troy Onyango is still haunting my thoughts). Overall, a truly eclectic collection from a talented group of authors.
Horrors Next Door:  Short Scary Stories to Play With Your Mind by Tom Coleman — 3 out of 5 stars
I found this 3 story collection for free so I thought I'd try it out.  The stories consisted of aliens abducting humans for procreation; a blatant take on Firestarter;  and part one of a series involving an old man with a horrific basement and a lot of missing girls.  These weren't terrible, but they were pretty saccharine as far as horror goes, and totally predictable.  If you're looking to kill 30 minutes or so, not a totally bad choice but don't expect a lot of "mind play."
Kellie's Diary #1 by Thomas Jenner and Angelina Perkins — 2.5 to 3 out of 5 stars
I initially gave this 3 stars on Goodreads, but the more I think about it, the more I'm not feeling this warrants even a 2 star review.  I give props to the author for showing the beginnings of a zombie apocalypse through the eyes of a 9 year old, but for the love of God at least make the MC sound like her age and not a toddler learning how to speak!!!  This is the first in a 6 part series, so if I happen to come across #2 and I'm feeling like punishing myself, I may read more.  Don't stay tuned for updates on this one.
---
But do stay tuned for my selections for March!!!!  Happy Reading!!!