The end of April?  Already??  Even though the days are all the same now, it certainly feels like this month flew by…..or maybe it's just because I've slowly lost track of what day it is!!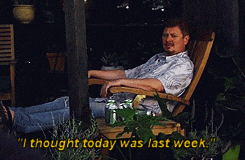 I'm used to isolation and staying at home, thanks to living in a rural area an hour's drive from the nearest city, but that doesn't mean I'm not starting to go a bit stir-crazy!  However, on the plus side, our state governor just announced today that there will be a partial reopening of state parks and other outdoor recreation areas next week…..I know my son is really looking forward to doing some day hikes at our favorite parks again!
And I may not have completed any books before last Monday, but I certainly made up for it this past week….
The Week in Books
Acid For the Children by Flea — 5 out of 5 stars!
I'll be writing a full review very soon!
Bones by Howard Odentz — 4.5 out of 5 stars!
Only 32 pages, but this little story really delivers.  I can't say too much without giving away the story but I gotta say I did get the creepy shivers at the end.
Silence of the Grave by Arnaldur Indridason — 4.5 out of 5 stars!
We meet up with Inspector Erlendur again in my personal favorite of the series (so far!).  Decades old bones are unearthed and Erlendur wants to figure out the who and why.  This has two stories in one, plus more background and development of the recurring cast of characters.
Until Summer Comes Around by Glenn Rolfe — 4 out of 5 stars!
A full review for NetGalley coming soon, but I will say this:  if you liked the movie The Lost Boys, then you're sure to enjoy this tale of vampires and teen angst.  It's expected to be released late May, 2020.
Before You Sleep: Three Horrors by Adam Nevill — 4 out of 5 stars!
Okay, now I'm torn between this collection and the one I mentioned last time.  These three stories have a shared theme involving creepy houses and their occupants.  Make sure to put these on your Halloween to-read list!
Down the Rabbit Hole: Curious Adventures and Cautionary Tales of a Former Playboy Bunny by Holly Madison — 3 out of 5 stars 
I sacrificed a few brain cells to read this, but that's okay, I needed a break from all of the dark shit I've been reading lately.  It's pretty much what I expected it to be (a fluff piece written by a celebrity who wants to flaunt their "work"), but it was a quick read and did give some insight to Hugh Hefner and the workings at the Playboy Mansion.  Oh, and Holly, I get it, you were naive (as you mentioned pretty much every other page).  We're all naive at some point, but we learn and grow.  Using that as an excuse for 10 years doesn't make you look innocent, it makes you look stupid.
Alabama Noir by Various Authors — 3 out of 5 stars
What I've always loved about the Akashic Noir series is the atmosphere.  That's the main thing I found lacking in this latest collection.  Pretty much all of the stories could have been set anywhere, there was really no feeling of being in Alabama (except for the one with the alligator, but even that one could have been set elsewhere).  I also found a few of the stories confusing and/or abrupt in their conclusions, with my notes on these simply stating WTF.  Don't get me wrong, there are some very good offerings that I give 4 stars to, but the overall collection just fell a little flat for me.
The Girl in the Woods by Michael Robertson — 3 out of 5 stars
A very low three at that.  This novella started out pretty good, building suspense and drawing me in.  But once the "scary" stuff started, it went downhill fast.  And don't get me started on the ending!
---
Short and sweet this week, but stay tuned, I'll be sharing my reading theme for May in a couple of days!  Stay safe and healthy, and Happy Reading!