Happy belated Easter!  I hope this finds you all doing well, staying safe and sane!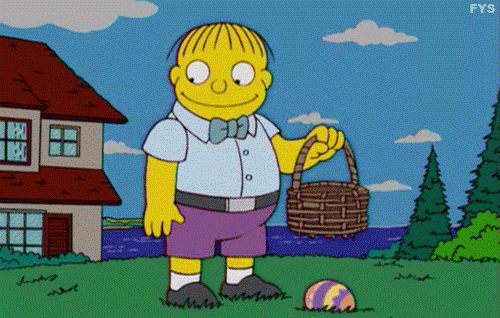 Easter has always been a quiet holiday at our house, so in a way it was pretty much business as usual.  Of course, having nicer spring weather helped tremendously.  We may not be able to travel freely, but being able to get outside and walk up the road or explore the woods behind our house has become almost a daily necessity, one that I'm sure is keeping our (or should I say my) sanity in check.
Over this past week, I found the more I got outside the better I was able to concentrate on my reading…..yay, I finally feel like reading full-length novels again!!  Time to dive back into my book hoard!
The Week in Books
This week, I want to start giving shout outs and thanks to the authors who have provided their works for free through online sources like Amazon kindle.  From last week, Robert Ford and Matt Hayward, and this week,  Bracken MacLeod, Jeff Strand, and Adam Nevill, a huge thank you, and much appreciated!
Mouse and Owl: A Novelette by Bracken MacLeod — 4.5/5 out of 5 stars!
I'm familiar with Bracken MacLeod's more eerie stuff, but this dark fantasy really hit the spot for me.  In such a short space, he creates a world and a character that takes some authors hundreds of pages.  My only complaint:  the ending left me wanting more, and I can't have it! (Insert temper tantrum feet stomping here)
Specimen 313 by Jeff Strand — 4 out of 5 stars!
Think  Little Shop of Horrors, only no singing and more gore.  And the humor!  This was free on kindle a couple of days ago and at only 17 pages long, a great way to kill a few minutes (no pun intended!!)
Before You Wake: Three Horrors by Adam Nevill — 4 out of 5 stars!
Adam Nevill came into my reading radar with his novel, The Ritual, and I have been wanting to get a hold of more of his weirdly creepy works.  These three short stories keep with the whole weird and creepy vibe:  a landlord/tenant dispute that isn't what it seems; some hit and run revenge; and a floating "ghost" ship with it's own story to tell.  If you haven't read Nevill's fiction, these stories would be a good place to start.
All the Pretty Horses by Cormac McCarthy — 4 out of 5 stars!
Cormac McCarthy is a master storyteller.  He sucks you into his world and soon you can almost feel the heat of the desert sun and taste the dust kicked up from the road.  This was the first novel in the past month or so that grabbed my attention and I didn't want to put down.  There were a few over-drawn passages that slowed things down a bit, but overall a beautifully written modern western.  This is the first in a trilogy yet easily reads as a stand-alone.
The Fall of the House of Usher by Edgar Allan Poe — 4 out of 5 stars!
A classic short story featuring people locked away in a creepy house while slowly going insane.  Pretty appropriate at the moment!
V is for Vengeance by Sue Grafton — 3.5 out of 5 stars!
Not my favorite in the alphabet series, but still a good showing.  But I honestly couldn't tell you if my lackluster approval stems from the actual story or this pandemic mind melt that has been going on.  I'll go with the latter and read the next one with a better mindset.
---
Feel free to drop me a line anytime.  While we may be distancing ourselves physically, we can still stay in touch virtually.  Until next week, take care of yourselves, and Happy Reading!