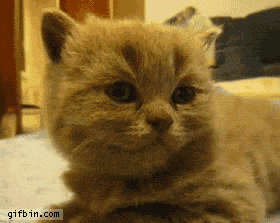 Another pretty quiet week here in this little corner of the world so I'll just go straight to the books…
The Week in Books
Red Means Run by Brad Smith — 4 out of 5 stars!
This was a pleasant surprise!  Virgil Cain is a man on the run, accused of murdering two men.  Will he be able to convince the smart and sexy detective Claire Marchard of his innocence?  Yeah, it's truly better than it sounds!  At times it felt a bit rambling with the author trying to get extraneous backstory in, but if you're looking for  good suspense for a vacation read this will hit the spot.  I'm definitely looking forward to book two!
It Will Just Be Us by Jo Kaplan — 4 out of 5 stars!
For fans of gothic horror/suspense, be sure to check this one out when it's released in mid-August!  There are ghosts of the past, present, and future (including a very creepy boy with no face) residing in a labyrinthine mansion, family drama, a haunted history, and some psychological mind warps, perfect fodder for a good gothic tale.  I was completely drawn into the story (when I finish a chapter by saying "What the fuck?!!" out loud and having my husband question my sanity, then you know it's a keeper).  Less than the full five stars due to some personal pet peeves which I won't disclose since not everyone gets as easily irritated as I do.   😉
Poisoned Primrose by Dahlia Donovan — 3.5 out of 5 stars
Rounded up to 4 on Goodreads.  I tend to read a lot of dark fiction, so I like having a variety of "cozies" on hand to lighten my mood, a bookish palate cleanser so to speak.  I saw a friend's review of this soon-to-be released title and the premise intrigued me:  an autistic, asexual, almost-40 woman moves to a small village with her cat and turtle, a body is found, and the typical cozy scenarios unfold.  What makes this different is our main gal, Motts.  Seeing life through the eyes of someone with autism is not something that is done very often in the literary world, and I applaud the author (who is autistic) for creating this lovable, eccentric character.  I can't wait to read more Motts!
Short Stories, Novellas, and Anthologies
Lullabies For Suffering — 4 out of 5 stars!
Six stories of addiction horror from some of the best horror writers today:  Kealan Patrick Burke, Gabino Iglesias, Caroline Kepnes, Mark Matthews, John FD Taff, and Mercedes Yardley.  Addiction horror isn't always about the needle or the bottle; sometimes it's about the addiction to the rush, to the pain, and even to a person.  While these stories share the same theme, all are wonderfully different, all are well-written, and, if you're not familiar with their other works, a great introduction to each author.
---
This past weekend, I read quite a few very short stories (under 20 pages) that I'd picked up for free for my Kindle.  Sadly, most fell under "not worth mentioning,' but these were pretty good….
Double Barrel Horror: Punk Rock Re-animator/ Holes by Chad Lutzke — 4 out of 5 stars!
A story about punk zombies, followed by a tale of sadistic revenge??!  Sign me up, please!  Once again, Lutzke brings it, creating atmosphere and characters in under 30 pages that some authors can't accomplish in 300.  Makes this fangirl very happy!
The Doll by J. C. Martin — 4 out of 5 stars!
If you're not familiar with The Island of Dolls in Mexico, be sure to google it and check out the eerie images and the historical rumors about it.  Martin uses this place as the backdrop to her short story and it's a winner (and solidifies my belief that dolls are just downright creepy!).
Cat Fancy:  A Short Tale of Feline Terror by A. E. Hodge — 3 out of 5 stars
This one was so uncomfortably weird at one point I just had to share it.  Think of it as a PSA for dating apps:  be careful who you pick!
---
I hope this finds you all staying safe and sane!  Take care of yourselves, be kind to others, and Happy Reading!