Let's see, the summer solstice, Father's Day, and my local libraries starting to open up for contact-free pick-ups?!  Yep, a lot can happen in just a few days!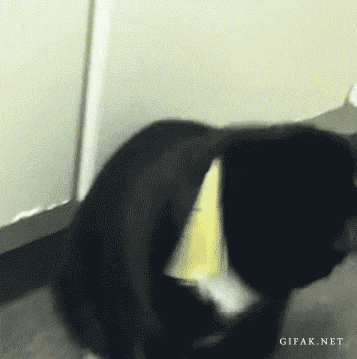 First of all, a belated Happy Father's Day to all of the awesome dads out there!  I lost my dad back in 1991 and I still miss him every day.  And a huge shout-out to my other half, Dave, who our son thinks is the best dad ever!  And yes, I tend to agree  🙂
It's summer already?!?!  And the rain has stopped (for a couple of days at least!) and today it actually felt like a nice summer day?!!!  Being able to sit out on my porch, enjoying a good book and beautiful weather, was something I've been craving for a looooong time.  Thank you Mother Nature!
Another bit of good news came in an email earlier today:  some of my local library branches will be reopening starting June 23!  Now, granted, it is only for non-contact pick-ups of materials on hold, but still a wonderful thing!  Plus I can finally turn in the books I checked out back in late February, before the proverbial shit hit the fan.  While I don't have any immediate plans to utilize these new reopenings since I have more than enough reading material on hand, just knowing that this option is once again available really lightens my mood.
The Week In Books
Crow Shine by Alan Baxter — 4.5 out of 5 stars!
Australian author Alan Baxter has a knack for telling dark tales that, at their core, reveal the darkness of the human soul, even when bringing supernatural or horrific creatures into the mix.  This collection offers a wide variety, from vindictive wild west ghosts to modern day sirens.  If you haven't read Baxter before, I recommend this one to give you a taste of what he can do.
Misfits by Hunter Shea — 4 out of 5 stars!
Make sure to mark your calendar for the September release of Shea's latest!  Misfits is a face-paced homage to the horror movies of the 80's and 90's.  You have a group of misfits from a small town discovering that the local legends of cannibalistic "melon heads" are all too real.  I was rooting for all of the characters, even had some feelings for the unsavory ones, and Shea has a knack for bringing those creatures of local folk stories and urban myths to life.  Next to no slow moments in the book.  My reason for a 4 star rating stems from some issues I had with certain parts, but since I received an uncorrected first printing ecopy I will refrain from going into detail just in case these things are changed in the final copy.   Overall, I would say this is a must read for all horror fans!  (Originally posted on Netgalley 6/19)
The Green Kangaroos by Jessica McHugh — 4 out of 5 stars!
In a blender, combine equal parts The Matrix and Blade Runner, add a dash of Soylent Green and a pinch of Drugstore Cowboy, mix well……and you still won't come up with anything remotely close to this truly fucked-up addition to the addiction horror genre!  Set in the year 2099, this story offers love, hate, and the depths of human depravity.  Not for everyone, but if you're up for it I think you'll like it!
Bottle Toss by Howard Odentz — 3.5 out of 5 stars
This YA novel definitely had it's ups and downs for me.  The beginning lured me in, seeming to promise more than it actually delivered over the next 150+ pages.  However, the ending?!  Not what I expected, and in a good way!  I think this would have made a great novella, but creating a 240 page novel took some of the allure and drama away from the overall story.  Not bad by any means, just stretched out too much.
See What I Have Done by Sarah Schmidt — 2 out of 5 stars
When I first heard of this historical fiction involving the infamous Lizzie Borden I knew I had to read it, so I spent some birthday money to get it…….and was completely disappointed.  On the positive side, the author does know how to turn a phrase, but the amount of repetition in the 319 pages turned this potentially great read into a boring slog of a mess.  Seriously, enough with the fucking pears!!!
---
And that sums up this past week so until next time, stay safe and Happy Reading!!