This past week was not a good one in any way, shape, or form.  Over the past few days I've experienced extreme anxiety (to the point I thought I was having a real heart attack, chest pressure, pains, and all, not to mention the headaches and insomnia), extreme rage, depression…then out of nowhere…a glimmer of hope.  I found my dark humor again.  I was able to focus on reading again.  I was able to shake myself off like a dog after a bath and refocus.
I know I'm not the only one with these feelings and currently facing these situations.  I know this is not just a personal,  local, regional, or national thing, but world-wide.  I was brought up to be tough and to face every challenge life gives me head-on.  But there are times when I can't always be that tough Glenda; there are times when I need to grieve, to rage, and to take time to process life's sucker-punches.  I thank you for allowing me to do just that.
And now, back to our regularly scheduled programming!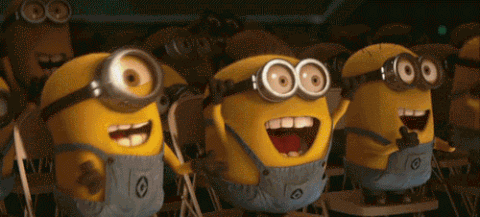 I have decided to delay my August theme and selections until November (which works out well since I was still trying to come up with a good November theme!).  My son played a role in the book selections again, and I will be using the winner of the photo "contest"  I had on my Facebook page.  Don't worry, September is set and ready to go!
I'm also playing a bit of book tag with my good friend Jacques, aka Mr. Pink Ink.  I can't wait to share the results!
And, as always, there will be more of…
The Week in Books
Boy's Life by Robert McCammon — 5 out of 5 stars!
This is one of, if not THE, best coming-of age novels out there.  We have the story of young Cory Mackenson, who lives in the small town of Zephyr, Alabama in the mid-1960's.  There really is a bit of everything:  small-town politics and unforgettable, often eccentric, characters; friendships; love and loss; childhood magic, and even some real magic thrown in as well.  Oh, and let's not forget about the mysterious murder that starts out the story!  This was my second time reading, and it's just as mesmerizing as the first time 'round.   Highly recommend.
Cry, the Beloved Country by Alan Paton — 4 out of 5 stars!!
Believe it or not, I went into this one totally blind on the subject matter and storyline.  But I have to say, this is one of those classics that is just as important today, perhaps even more so, as when it was originally published in 1948.  I really think everyone should read this timeless story of race, class lines, and humanity in general.  I can't even begin to describe it adequately so I'll just say this:  Highly recommend!
Coyote Songs by Gabino Iglesias — 4 out of 5 stars!
Wow, wow, wow.  These interwoven stories are set on the U.S/Mexican border, and include narratives from a "coyote" who wants nothing more than to save all the unwanted children from fates worse than death (with the Virgin Mary as his guardian and guide); the ghost of a grieving mother; a man fresh out of prison wanting to change his life; a woman who uses live vlogging to make a point.  And that doesn't even begin to paint the portrait of what this book is truly about (something that I can't even begin to really put into words).  All the stories are very different and distinct, yet all share the same elements of hopelessness, sorrow, familial bonds, redemption and rage.  I was wrecked after some of the conclusions, and  I can't wait to read more of Gabino Iglesias' works in the future.  Highly recommend.  **Note:  there is a lot of Spanish that is not translated, especially the prayers.  I have a rudimentary knowledge of the language so I could piece together much of the simpler exchanges (especially the cuss words, lol!).  This would have been a 5 star read if I had taken the time to translate the longer passages, so that is all my bad.**
The House That Fell From the Sky — 3 out of 5 stars
A dark house appears out of nowhere, taking over a city block and destroying anyone who tries to enter it.  Four friends win a chance to spend the night and win some money; will they survive??  I'm still trying to put together a review for Netgalley but I will share this:  take my advice and skip the first 200 or so pages and go straight to Part 3:  The House.  Believe me, you won't miss anything and hopefully it will make your reading experience a helluva lot better than mine was!!
Wither by Amy Miles — 2 out of 5 stars
A virus sweeps around the world, infecting and killing millions (sound familiar??).  Good news–a vaccine is created that stops the virus.  Bad news–the vaccine turns out to be worse than the virus, turning humans into quasi-zombies known as withers or moaners.  There was potential with this take on the zombie apocalypse but damn, talk about a hot mess!  By the 30% mark I felt like I had reading whiplash from the sheer amount of plot twists and turns  without any rhyme or reason behind them.  And writing a novel in first person narrative works more effectively when the main character isn't passed out or drugged for long periods of time, thus missing out on the action that I wanted to read about!  Overall, I felt like there were huge gaps in the storyline, and with a wishy-washy main character that I really didn't give a crap about left me not really giving a crap about the rest of the series.  Too bad.
---
Stay safe, be kind, and Happy Reading!!