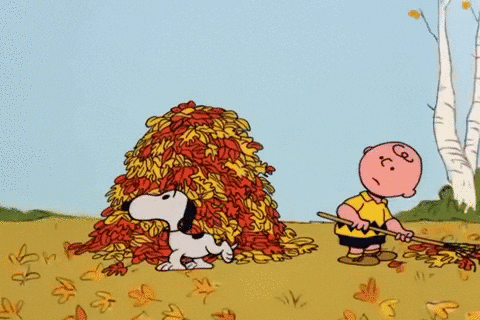 While it's still a bit early to do this at my house, I've noticed my maple trees are slowly starting to turn colors (sadly more brown than colorful reds or oranges but it's still early!).  My Halloween decorations are out, my last batch of apple butter has been made, and on my down time I've been able to finish some great reads!
The Week in Books
Be sure to watch for my x/31 to keep tabs on my 31 books for Halloween!  I just realized I forgot to do this last week, three of the books fit my spooky criteria so I'm starting at 10 this week.
Rattlesnake Kisses by Robert Ford and John Boden — 5 out of 5 stars!
It's a story about killer-for-hire, Dallas, and his sidekick, The Kid, a damaged young man with autism.  There's double-crosses, deadly snakes, loss, and loyalty.  The only thing I can say is my version of high praise:  this story broke me.  Highly recommend.
Love, Zac: Small-Town Football and the Life and Death of an American Boy by Reid Forgrave — 4 out of 5 stars
It was fitting to receive this giveaway win at the beginning of football season.  Zac Easter was a young man who grew up with football being a major influence in his life.  By the age of 24, after playing only through junior and senior high school, he was suffering from severe depression, manic emotional states, substance abuse, and physical pain; he committed suicide to escape.  The main culprit:  CTE (chronic traumatic encephalopathy), a deterioration of the brain believed to be caused by multiple concussions, and normally only seen in older NFL players after years of hits to the head.  Forgrave not only gives us Zac's story through his journal entries and family interviews. but takes a look at the football culture in America.  It's a sport with a violent history, promoting the attitude of playing through the pain.  But at what cost?  Well researched and highly readable. (Review originally posted on LibraryThing and Goodreads)
The Amityville Horror by Jay Anson — 4 out of 5 stars
This was a reread for me.  I first read this classic haunted house story when I was 13 or 14 and I remember it scared the crap out of me!  While age and experience has made me more critical of the writing, and whether the story is fully or partially true (or completely fabricated) is still up for debate, it still makes for a quick, entertaining, creepy Halloween read!  (10/31)
Whispers in the Ear of a Dreaming Ape by Joshua Chaplinsky — 4 out of 5 stars
There are some weird stories in this collection, weird to the point where my notes simply show ???? for two of them!  But there are some real gems as well.  This is for fans of sci-fi with a twist, with spots of horror thrown in for good measure.  Joshua Chaplinsky is definitely on my radar, and I look forward to seeing what other twisted tales this guy can cook up. (11/31)
The Door and Other Uncanny Tales by Dmetri Kakmi — 3 out of 5 stars
There was potential in this collection, as I actually liked most of the stories (4 out of 6, not a bad percentage, but my average rating was 3.25).  Sadly, two missed the mark for me, one of which totally disgusted me, and not for the reasons you may be thinking.  I get the edginess, and I found these stories to be pretty unique, but in the end they just didn't stand out from other collections I've read recently.  (12/31)
---
I hope this finds you all safe and well!  Until next time, Happy Reading!