What a crazy, headache-inducing week…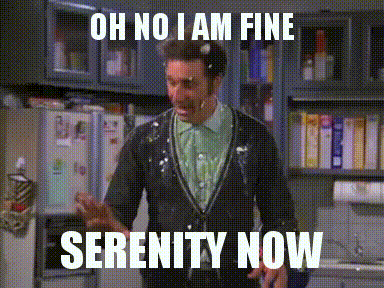 But for the first time in a long time, some positivity is coming to the surface, and in this hell year of 2020, we should grab every little bit that comes our way.
Surprisingly, I was able to concentrate on reading…at least for short spurts here and there!
The Week in Books
Miami Noir: The Classics — 4.5 out of 5 stars
I've had the pleasure of reading 30+ books in the Akashic Noir series, and this one is definitely in my top 5!!  Classic is the name of the game, with stories from 1925 up to 2006.  The variety is great, from gumshoe-type tales to spousal revenge.  And let's not forget the amazing lineup of authors including Edna Buchanan, Elmore Leonard, Zora Neale Hurston, Marjory Stoneman Douglas, Vicki Hendricks, John Dufresne…..you get the idea.  Whether you've read other titles in the series or this is your first one, I highly recommend it!
Handling the Undead by John Ajvide Lindqvist — 4 out of 5 stars
Lindqvist brings us the human side of zombies in this novel, raising the question, "What would you do if your cherished loved one came back from the dead?"  Not really an easy one to answer.  The story does meander at times, but offers a different take on the zombie trope…and a strange twist that ties it all together.  There are some icky moments, but if you're looking for a milder form of zombie story, give this one a try.
Old School by Tobias Wolff — 3.5 out of 5 stars
This is what I consider a "quiet" novel, and something that I embraced after the stress of the past week.  It's a well written tale of a teen trying to fit in at a prestigious boarding school, with the main focus on trying to win a coveted spot with a favorite author who will be visiting the school and picking a winning story from the students.  I'm a fan of Wolff's writing, and while I don't rank this one among my favorites of his (probably because I'm  still in a reading funk since March!!   🙂   ), I do recommend it, especially if you are new to his works.
---
Stay safe and sane, and Happy Reading!