Ah, 2020.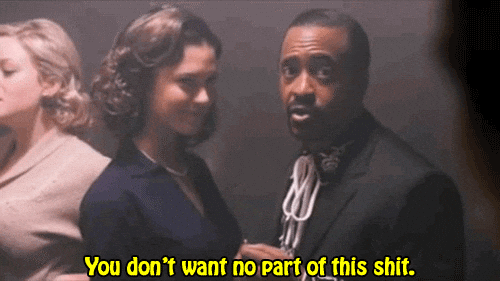 I think that sums things up.
Even though this year turned into a giant shitshow for everyone, there were some bright moments, with great books at the top of the list!
Let's start with my personal challenge/goal, My 20 to Read for 2020.  I did manage to get through most of my list.  I'm currently reading two of my choices, All the King's Men and Jim Henson, but I can pretty much guarantee I won't be finishing them before midnight on the 31st.  The only other book I didn't get to was Charles deLint's Someplace To Be Flying, and not for lack of enthusiasm.  I started it a couple of times but just couldn't commit myself to reading it; it's definitely one of those books I have to be in the right mood to get into.
Now for Goodreads.  At first I put my reading challenge at 150 books.  Then, when I reached that goal by August, I upped the ante to 175.  As of this writing, December 30, I have read 209 books for the challenge, with a whopping 52,697 pages!   This was also a great year for great reads as I had more 4 and 5 star rated books than years past.  I don't know whether I'm getting pickier with my reading choices in my old age or if I lucked out, but I'm not complaining!  I discovered a lot of new and new-to-me authors this year, explored the offerings of several indie presses, and reacquainted myself with some longtime favorites.
So how did I narrow my list down to the top 20?  It wasn't easy!  In the end, I went with those stories I still think about, whether I read it 10 months or 10 days ago.  Some played with my emotions, others were starts of series I want to continue, still others were just damn entertaining!  It's a mixed bag for sure, but, hey, that's how I roll!
And so, I present to you, in alphabetical order so I don't have to pick an absolute favorite, my 20 favorite books from 2020!
All the Pretty Horses by Cormac McCarthy
Blacktop Wasteland by S.A. Cosby
Boy's Life by Robert McCammon
Only Good Indians, The by Stephen Graham Jones
Pvritan, The by Birgitte Margen
Rattlesnake Kisses by John Boden and Robert Ford
Salvage the Bones by Jesmyn Ward
Silence of the Grave by Arnaldur Indridason
Southern Book Club's Guide to Slaying Vampires, The by Grady Hendrix
Things That Last Forever, The by Peter W.J. Hayes
Until Summer Comes Around by Glenn Rolfe
Walk the Darkness Down by John Boden
Way of Shadows, The by Brent Weeks
Weight of This World, The by David Joy
Collections/Anthologies—
Bones Are Made to Be Broken by Paul Michael Anderson
Miami Noir: The Classics
Nonfiction—
Acid For the Children by Flea
Heart and Other Monsters, The by Rose Anderson
In Extremis: The Life and Death of the War Correspondent Marie Colvin by Lindsey Hilsum
Men We Reaped by Jesmyn Ward
---
How was your reading year?  Did you accomplish your reading goals?  Find some great titles?  Drop me a line, I would love to hear about your favorite reads from the past twelve months!
Until next time, stay safe and Happy Reading!