It's December!!  Let's get festive!!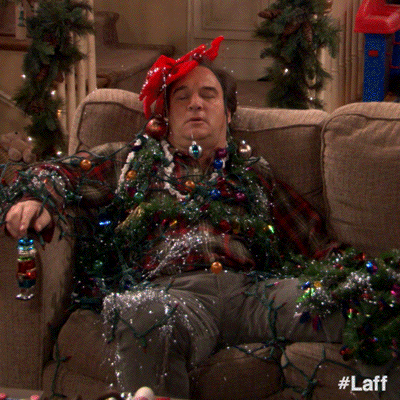 I've spent the days since Thanksgiving cleaning the house and bringing out the Christmas decorations.  I must say, it's put me in a much better mood than I've been in; there's something about twinkly lights and evergreen boughs that just make me happy this time of year (or at least distract me enough to ignore the bad stuff for a bit).
I took some time on Friday to take advantage of some great Black Friday shopping deals on kindle books!  I picked up several freebies from new-to-me authors (mostly nonfiction and horror), and was super excited to find some of my wish list titles on sale for under $2!  In the Shadow of 10,000 Hills by Jennifer Haupt, The Memory Police by Yoko Ogawa, The Dead Girls Club by Damien Angelica Walters, just to name a few!!  I'm thinking of these as some early birthday books and I can't wait to start them!!
I was going to participate in a readathon over the weekend, but I wound up only getting a couple of hours of reading time.  *Sigh* Next time for sure!!  But even with the busy holiday cooking, cleaning, and decorating, I was able to finish a few stories.
The Week in Books
The Red Door by Charles Todd — 3 out of 5 stars
With the exception of the Sue Grafton alphabet series, I have a tendency to pick up a multi-book mystery series in random order.  When I can pick up a new-to-me series in the middle and feel comfortable with the characters and ongoing situations, then I will continue to go back and read more.  Sadly, this was not the case with The Red Door.  I almost DNF'd in the first twenty pages or so because of the sheer amount of characters introduced and ambiguous references to things I'm still not clear on!  The mystery itself was pretty good, and the writing was fine, but this is definitely one of those series that you need to start from the beginning to fully understand and appreciate.
Children of the Miracle by Daniel Weisbeck — 3 out of 5 stars
One hundred years after a plague nearly wipes out civilization, a potential cure is in the works involving the mixing of animal and human DNA.  The premise of this story got my inner sci-fi nerd super excited (even though the whole plague thing hits a little too close to home at the moment).  The attention to detail in the science aspect was great, both believable and coherent.  However…I just wish the same attention would have been paid to developing the characters and action sequences.  By the mid-point, the narrative began to feel stilted and the characters all seemed to blend together.  The storyline still intrigues me enough to want to continue the series, hopefully with more fleshed-out characters and  action in the future.
Novellas, Short Stories, and Anthologies
Boo and the Boy by Wayne Barrett — 5 out of 5 stars!
This was listed as horror but it's not (unless fairies and wise-cracking rattlesnakes terrify you).  This fable-like short story actually had this cynical old heart breaking a bit at the end.  Highly recommend.
The Final Haunt by R.J. Spears — 4 out of 5 stars
The title of this nine page kindle freebie pretty much sums this up.  Think of it as a very condensed '80's slasher movie!
---
I hope you all are safe and well.  Until next time, wear a mask, and Happy Reading!