Not a lot happened this past week, but I did finish some great books!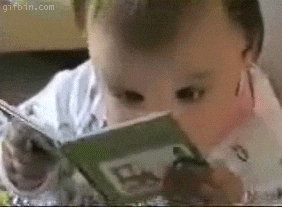 The Week in Books
Razorblade Tears by S.A. Cosby — 5 out of 5 stars!
S.A. Cosby created a huge fan in me after I read his 2020 hit, Blacktop Wasteland, so when I first heard about this upcoming novel back at the end of 2020, I just knew I had to get my hands on it.  Thankfully, my NightWorms July package totally surprised me by delivering a shiny new copy!  I immediately dropped everything else I was reading and dove head first into this Southern Noir/crime thriller.  And it did not disappoint!  The story of two fathers, both hardened ex-cons, one black, one white, who set out to find their own type of justice against the killers of their sons (who were married to each other and raising a small daughter).  Cosby once again creates memorable characters struggling with their inner demons, with fast-paced action and emotional chaos.  Highly recommend!  (Fair warning:  some gruesome scenes, as well as themes of racism and homophobia)
In the Dream House by Carmen Maria Machado — 5 out of 5 stars!
One of the most unique memoirs I've read, Ms. Machado takes us on a very personal journey examining the abusive relationship she endured, and questions the lack of acknowledgement towards abuse in same-sex relationships.  This is written mostly in second person narrative, with each short chapter its own story…a style I know many people find annoying but I found it worked extremely well.  Don't let the writing style turn you away, be sure to check this one out.
We Begin at the End by Chris Whitaker — 5 out of 5 stars!
There are so many layers to this outstanding novel that an onion would be jealous.  We have Walk, the local chief of police, still feeling guilt over his involvement in sending his best friend to prison; Vincent, the best friend who has paid dearly for a tragic mistake; and Duchess, a thirteen year old self-proclaimed "outlaw," who is already world-weary, bitter, and unable to trust anyone, especially the adults in her life.  The story involves murder, small town secrets, family dynamics, love and loss.  Whitaker's writing immediately swept me into the story, and I had a difficult time putting it down (sorry dinner was late a couple of times, kiddo!).  Be sure to add this to your must-read list…Highly recommend!
North by Brad Kessler — 4 out of 5 stars
This story focuses on young Somali refugee, Sahro, who has fled her homeland in hopes of finding asylum in the United States, only to find herself trying to escape to Canada.  A snowstorm lands her in the care of Brother Christopher, a monk at a Vermont monastery, and Teddy, a war veteran and the caretaker at the monastery.  The story is beautifully written and brings to light the plight of immigrants.  However, I did feel like it needed a bit more development with Teddy and Brother Christopher.
The Snake Pit by Mary Jane Ward — 4 out of 5 stars
Originally published in 1946, Mary Jane Ward takes us on a semi-autobiographical journey into the mind of a young woman suffering from a mental breakdown, and her subsequent stay in a mental hospital.   Some may think the writing is a bit disjointed, but I thought it was an intriguing look into the reality of mental illness, as well as a glimpse into some of the antiquated practices now considered barbaric.
Born Standing Up by Steve Martin — 3 out of 5 stars
Steve Martin shares his early career experiences, from his first job at age ten at a newly opened Disneyland, through the early 1980's, when he stopped doing stand-up comedy for good.  The bulk of the memoir focuses on the pre-SNL years (Saturday Night Live fans take note:  the show is only referenced a few times in the last ten or so pages, and fans of Martin's movies should know the only film referenced is The Jerk, also in the last ten or fifteen pages).  As a fan of Martin, I was expecting some of his trademark wit and humor; instead, I found the writing to be dry and dull, even downright boring at times.  I liked learning about his early days as an entertainer, I just wish the book had been more entertaining.
Idaho by Emily Ruskovich — 3 out of 5 stars
One of my July selections.    This is one of those stories that promises great things but fails to completely deliver.  Emily Ruskovich is a very talented writer, but by the time I finished her debut novel, I was feeling overwhelmed by the prose and underwhelmed by the plot.  I'm fine with unresolved conflicts and ambiguous endings, but this one just left me feeling disappointed.
---
Stay safe and Happy Reading!