Is everyone ready for the spooky season that's just around the corner?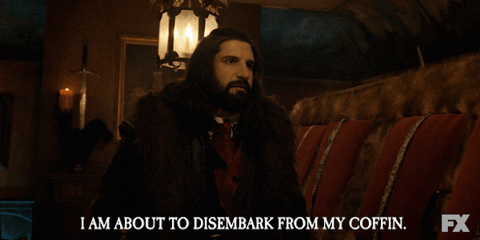 I know I am!  The leaves are turning colors, the weather is rainy and cool, and I have my stockpile of favorite horror movies and books ready to go!  Added bonus:  with the arrival of our new internet satellite last week, I'm finally able to check out all these streaming channels I've been hearing about, especially the ones featuring the scary and the paranormal.  Time to pop some popcorn and settle in!
The Week in Books
American Dirt by Jeanine Cummins — 3.5/4 out of 5 stars
Lydia has a good life in Acapulco, until a local cartel guns down her family, forcing her and her young son to flee for their lives.  Their goal:  to reach the US/Mexico border and start a new life in the United States.  The author tells a heartbreaking, thought-provoking story that attempts to shed light on the current plight of immigrants fleeing to the border in search of a better, safer life.  While well-written, at times I did feel like I was reading the script for a Lifetime or Hallmark movie.   Recommend, especially as a stepping stone for learning more about the current immigration crisis.
Novellas, Short Stories, and Anthologies
The Festering Ones by S. H. Cooper — 4 out of 5 stars
(H 10/31)  As a child, Faith watched her father get dragged underground by strange spider-legged women.  As an adult, she sets out to find answers and revenge against these strange creatures.    A truly creepy, fast-paced read that delivers quite a punch in only 130 pages.  And while not a cliffhanger, there is a set-up for another installment…looking forward to that!
Of Witches… by Steve Stred — 3.5/4 out of 5 stars
(H 11/31)  Another Steve Stred you may ask?  Yeah, I had forgotten how many freebies I picked up last year when he was doing a weekend kindle giveaway, ha!  These six short stories feature witches (of course!) and lean heavily on family themes.  There's the water witch who returns for her son; the grandmother who reaches beyond the grave to teach her selfish grandson a lesson; three sisters accused by a local village of witchcraft; and others along these lines.  Overall, a solid collection that offers a good variety.
---
Stay safe and Happy Reading!