Happy First Day of Autumn!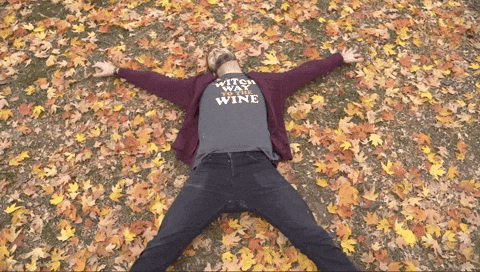 Yes, my favorite time of year is here!  Time to make some spiced cider, pull out the fuzzy socks and cozy sweaters, and take time to curl up with a good book!
The Week in Books
The Cipher by Kathe Koja — 3 out of 5 stars 
(H 7/31)  One of my September TBR selections.   Part-time lovers and full-time nonbelievers in personal hygiene Nicholas and Nakota find a strange hole in the supply room of their apartment building.  This mysterious otherworldly black hole eventually leads them down a road of obsession and violence.        First off, this is written in stream of consciousness style, one that I personally am not a big fan of.  There were some good parts, but mainly I found this just, well, boring.  Maybe if I had read it when it first came out in 1991 it would have wowed me, or maybe if I had dropped some acid while reading it I would have been blown away, but this one just didn't stand out for me.
Under the Table by Vern Smith — 3 out of 5 stars
Touted as a "snappy heist novel," this nostalgia-filled story left me with mixed feelings.  I enjoyed the '80's references, and a couple of the characters were a hoot, but the overall story just felt muddled and incomplete.
Novellas, Short Stories, and Anthologies
Scratches by Joshua Marsella — 4 out of 5 stars
(H 8/31)  Conner and his mother Janet move back to Janet's childhood home, a place of real life nightmares for her.  Then Conner starts to see a dark figure in the basement…what evil still lurks in there?     A blend of the real horrors of childhood trauma and the Vietnam War  mixed with the supernatural,  Scratches delivers a fast-paced, chilling story that will make you think twice about those strange noises you may hear at night.
Wagon Buddy by Steve Stred — 4 out of 5 stars
(H 9/31)  What could be more benign than a child's imaginary friend?  How about one that actually takes care of the bullies and bad people in the child's life, then follows him into adulthood to help out as well!  That's the premise of Wagon Buddy, a novella I would term as "horror lite."  I can totally see this being made into a movie for the scy fy channel.  This is only the second story by Stred that I've read, and I have to say I am quickly becoming addicted to his work!
---
Stay safe and Happy Reading!