I started this week's mash-up with lofty goals of talking about Halloween, social media, autumn preparations, but…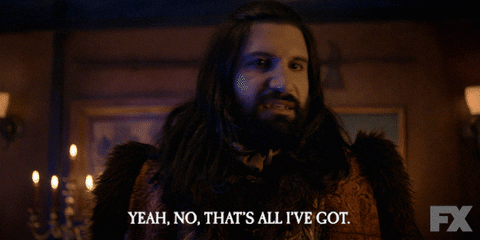 The Week in Books
The Queen of the Cicadas by V. Castro — 4 out of 5 stars
(H 17/31)  In 1950's Texas, a young female farmhand is brutally murdered.  Her death calls to an ancient goddess seeking vengeance.  In 2020, Belinda finds herself staying at the site of the crime which spawned the urban legend of La Reina de las Chicharras (the Queen of the Cicadas).  She will soon find out that the legend is all too real…    I really, truly like this book!  It has the perfect storyline for a Halloween read (an urban legend that may be real) and Ms. Castro does an excellent job at setting the mood and bringing the characters to life.  What kept it from being a full five stars for me was a bit of a downturn at one point (just my opinion, of course) which broke up the story and the momentum a bit.  But overall, highly recommend.
Mango, Mambo, and Murder by Raquel Reyes — 3.5 out of 5 stars
A new series in the cozy mystery genre, this one features Miriam Quinones-Smith, a food anthropologist-turned-television cooking show host.  As with many first books in a series, this one focuses more on character development with the mysterious deaths being more of a secondary plot line (not that it's a bad thing).  This checks off most of the standard cooking cozy checklist, including the ride or die best friend, supportive husband, meddling in-laws, and seemingly tough-as-nails detective (and don't forget the delicious recipes!).  While I enjoyed this book overall, I had issues with the "caper climax."  I felt that after 300+ pages, the criminal conclusion scene was a bit of a let-down for me as it felt abrupt and almost like an afterthought.  I couldn't help thinking "That's it??"  Even with this personal  disappointment, I would still recommend giving this new series a try and I am looking forward to checking out the next one.
Gone at Midnight by Jake Anderson — 3 out of 5 stars
(H 18/31)  This nonfiction selection made me think it would be looking into the strange circumstances behind the death of Elisa Lam at the notorious Cecil Hotel in downtown Los Angeles back in 2013.  Her death became a media sensation:  after her body was found in one of the hotel's water tanks, a mysterious surveillance video was posted online seemingly showing Lam trying to escape something unknown, prompting speculations ranging from hotel insiders to the paranormal being involved in her death.  While Anderson does address Lam's disappearance and the still-unresolved mystery, he takes the bulk of the book to examine his own mental health issues.  He even goes as far as to compare his issues with hers, saying that "it could have been" him.  While I appreciate the author's health struggles, I found it in poor taste to exploit a young woman's death as a sounding board for his personal issues.  However, I gave this three stars for the content involving Elisa Lam as it was well written  and well researched.
Trick or Deadly Treat by Livia Washburn — 2 out of 5 stars
(H 19/31)  I enjoy cozy mysteries.  There, I said it.  They're predictable, quick little stories with the same basic story lines and the same characters that offer a relaxing respite between darker or more difficult books (kind of like a literary palate cleanser).  With that being said, it takes a lot for a cozy to annoy me, but this one was able to achieve that with flying colors.  It was a little bit of everything that  got my eyes rolling, from the stilted conversations to the weird dog "adoption" at the beginning.  Plus, the fact that this was advertised as a Halloween themed story and the holiday was mentioned once really peeved me.  In summary, I don't think I'll be reading any more of this series anytime soon.
Novellas, Short Stories, and Anthologies
Find Us and Other Stories by Elford Alley — 4 out of 5 stars
(H 20/31)  A strong four stars to this collection of shorts from a new-to-me author.  Sometimes the scariest stories are those where the ending is unknown or ambiguous.  When an author can do this successfully not just once, but for every short story in a collection, well, he has found himself a new fan in me!  These tales range from ghostly encounters to cryogenics (if you've ever thought that freezing yourself after your death might be a good idea, after this story you might have second thoughts!), and with only one exception all were four and five star reads.  Highly recommend for Halloween reading!
---
Stay safe and Happy Reading!