Happy Halloween!!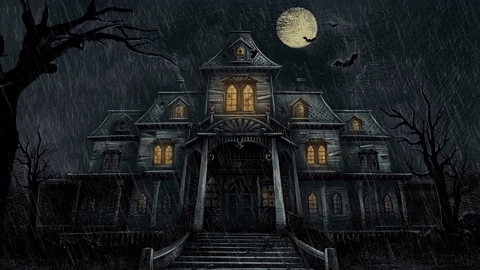 I put off my weekly mash-up so I could include my final reads from my personal Halloween reading challenge.  With only a few hours to spare, I wrapped up my 31st book this morning!  So without further ado…
The Week in Books
The Last House on Needless Street by Catriona Ward — 5 out of 5 stars!
(H 22/31)  I am so glad I was able to avoid spoilers for this one!  What seems like a story about a man and his cat living in a creepy house turns out to be so much more.  I can't say anything else without giving away major spoilers but I will say that the hype is real!!  Highly recommend!
A Taste For Poison by Neil Bradbury — 4 out of 5 stars
(H 23/31)  Be sure to check out my full review coming here and at MrPinkInk on October 31!
The Cassowary by James Sabata — 4 out of 5 stars
(H 24/31)  The world's deadliest bird just got an upgrade…   The latest in the creature feature horror series that started with The Roo,  Sabata takes us to a wildlife park in Arizona, where a possessed cassowary escapes and wrecks havoc around town.  Good ol' creature feature fun, with lots of bloodshed, standard horror characters, and tongue-in-cheek humor.
Riley's Excellent and not-at-all Fake Exorcism Service by Sophie Queen — 3.5 out of 5 stars
(H 25/31)  Riley has a feeling that something has come over her in-laws…just wait until she finds out exactly what that is.  Overall a pretty funny story and quick read.  I did find myself wanting to know more about the supporting characters than I did about Riley.  If you're looking for some lighter "horror" with minimum ick factor, this isn't a bad choice.
Rings by Koji Suzuki — 3.5 out of 5 stars
(H 26/31)  This is one of those rare instances where I actually like the movie much better than the book (and I'm talking about the 2002 movie).  The general storyline is still present, with a mysterious videotape that makes anyone who views it die within a week.  I think my biggest issue was with the book's characters, I just didn't really care about any of them, even the girl in the well.  Maybe if I'd read the book first I would have a different opinion, but for now I'll just stick to rewatching the movie.
Novellas, Short Stories, and Anthologies
The Midnight Meat Train by Clive Barker — 4 out of 5 stars
(H 27/31)  One of Barker's classic short stories, this has us riding along with Leon Kaufman as he discovers what's at the end of the line on this subway train.  It's been several years since I've picked up a Barker novel or story, and this reminded me of how much I always enjoyed his writing and how atmospheric his stories are.  Great place to start if you're new to his writing.
Trick or Treat by Jamie Stewart — 3.5/4 out of 5 stars
(H 28/31)  A mother seeks revenge against The Reaper Man, the mysterious entity believed to have abducted her child on Halloween night.  This was a great surprise find in the kindle freebies, one that held my attention and offered a good ending (something that some short stories often lack).  I agree with other reviewers that it sets the mood for a creepy Halloween.
Slush by Glenn Rolfe — 3 out of 5 stars
(H 29/31)  This was definitely the darkest writing I've read from Rolfe so far (one story I noted as simply "gross!").  Stories range from cursed coins to zombies, revenge to a disturbing look at teen love.  I probably wouldn't recommend to first-time readers of Rolfe, but do recommend for his fans who want something edgier.
Deadly Women:  A Horror Short Story Collection by Mav Skye — 3 out of 5 stars
(H 30/31)  There was a lot of potential in these twisted tales, but definitely something lacking since I promptly forgot what I had read within 24 hours.
Put on a Happy Face by Terry M. West — 3 out of 5 stars
(H 31/31)  A young girl lives with her twisted brother, a young man who wears different masks to hide his deformities.  What else could he be hiding?  Not a bad story, but one that really needed a touch more background to really  make it whole.
---
Stay safe and Happy Reading!