Autumn is almost here!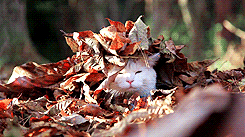 After another loooonnng summer of hot weather and forest fires, it's nice to feel that change in the air and to see the leaves starting to change colors.  I've started to decorate my house with autumnal colors…and a few spooky things have found their way out of storage already!
And my reading has taken a bit of an uptick with my 31 Books of Halloween.  I still feel like I'm on the edge of another reading slump, but hopefully I can keep it at bay with some great Halloween-inspired reads.
The Week in Books
The Forest by Lisa Quigley — 3.5/4 out of 5 stars
(H 3/31)  The community of Edgewood holds an annual fall festival, giving offerings to the surrounding forest for continued safety.  As Faye and her husband are about to take over as the town stewards, Faye discovers the forest really needs a more sinister sacrifice.    I really enjoyed this one from the start, as it really brings the tension and surrounds you with the creepy atmosphere.  I'm still not sure how I feel about the ending, which leaves this in limbo at 3.5/4.  Part of me felt it was rushed, part of me felt it was too…convenient?  No matter my opinion on the ending, this is one I would definitely recommend adding to your Halloween reading list.
Killer Pizza:  The Slice by Greg Taylor — 3.5 out of 5 stars
(H 4/31)  This middle grade/YA tale is about three teens who work at a local pizza place called Killer Pizza, which just happens to be a front for a company that hunts down monsters.  This fast paced story is the second in the series, but can easily be read as a stand-alone (however, I think if I had read the first one I may have had more interest in the main characters).  Something about this story reminded me of the Scooby Doo shows, only with more cartoonish  gross moments.  A good starting point for budding young horror enthusiasts.
Pearl by Josh Malerman — 3 out of 5 stars
(H 5/31)  What better way to start out the Halloween reading season than with a creature feature novel featuring a sinister telepathic pig?!?  If you have fond memories of the beloved Wilbur in Charlotte's Web, well, these pigs will certainly become your nightmare fuel.  It's not my favorite of Malerman's works, but this fast-paced tale offers all the horror that a good creature feature should have.
The Doctor's Demons by Maria Abrams — 3 out of 5 stars
(H 6/31)  Hannah Cohen is a child psychologist who discovers a knack for dealing with possessed children.  Then a new challenge comes her way…   I am a big fan of possession/exorcism horror and I was really looking forward to this one.  Sadly, it just fell flat in a big way for me.  There was great potential with this storyline, and there were some memorable moments, but I just couldn't muster up any give a shit for the main character.  And don't get me started on all of the editing mistakes!  Using the wrong names, misspellings, grammar errors, it just became annoying after a bit (please note I did not deduct any stars for the mistakes, otherwise this would have been a 1.5/2 star rating).
Novellas, Short Stories, and Anthologies
No Good Deed by Angela Slatter — 3.5/4 out of 5 stars
(H 7/31)  Angela Slatter has created a fantastical world known as Sourdough, and this chap-book was not only a great introduction for me to this series but also to Slatter's beautiful writing.  This story is deeply rooted in fantasy but with creepy twists like vengeful ghosts and animated skeletons.  I'd been curious about the Sourdough series, and after this quick read I am now looking forward to reading more tales of fantasy and horror.
---
Stay safe and Happy Reading!